By Annie Chou on November 1, 2020
Congratulations to Dr. Michael Tsang, a Clinical Assistant Professor in our Division of Cardiology, on his new role as the BC representative on the Canadian Society of Echocardiography (CSE) Board of Directors. Dr. M. Tsang completed advanced echocardiography and research training at the Mayo Clinic in Rochester, Minnesota. His clinical expertise and research interests include
Posted in Uncategorized

By Annie Chou on October 26, 2020
The Hearts in Rhythm Organization, more commonly known as "HiRO", is an interdisciplinary network of Canadian heart rhythm specialists, researchers, genetic counsellors, nurses, and patients and family partners. Through the integration of clinical excellence, research, and patient engagement, HiRO is committed to improving the detection and care of patients and families
Posted in Uncategorized
By Annie Chou on September 21, 2020
We are pleased to resume our Academic Rounds and Lecture Series. Given the challenges of the COVID-19 pandemic, these highly anticipated weekly discussions and Grand Rounds presentations were temporarily suspended and have now resumed using the ZOOM online platform. For the updated schedule, please click here.
Posted in Uncategorized
By Annie Chou on August 4, 2020
Please join us in congratulating Dr. Teresa Tsang for the approval of funding for her research project Pandemic Preparedness for COVID Wave 2. Her team will receive close to $100,000 from the UBC Faculty of Medicine to deliver a report on transition to work from home (WFH) impact. This report will map key research processes
Posted in Uncategorized
By Annie Chou on July 18, 2020
Dr. Eric Yoshida, President of the Vancouver Community of Care Medical Staff Association and the Vancouver Physician Staff Association congratulated Dr. Andrew Krahn, the UBC Division Head of Cardiology on being this year's recipient of the Scientific Achievement Award.  This award, as well as numerous other awards, were established in the late 1980s and displayed
Posted in Uncategorized
By Annie Chou on July 4, 2020
Dr. Darwin Yeung, our newest Divisional member, has been selected to receive a Mitacs Training Research Award, which provides funding for graduate students to undertake a short-term paid research training internship. He will be completing his Master of Public Health at the Harvard T.H. Chan School of Public Health and using the grant support from
Posted in Uncategorized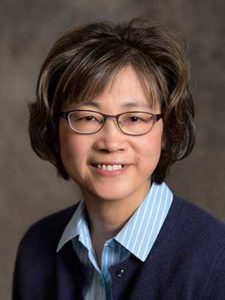 By Annie Chou on July 4, 2020
Minister Patty Hajdu, federal Minister of Health, congratulated Dr. Teresa Tsang, the Associate Head Research, Department of Medicine, on receiving funding through CIHR for her COVID-19 research "Point of Care Heart-Lung Imaging for Patients Presenting with COVID-19 Symptoms: Artificial Intelligence Precision Modeling for Prediction of Outcomes". Her endeavour will deepen the understanding of the disease
Posted in Uncategorized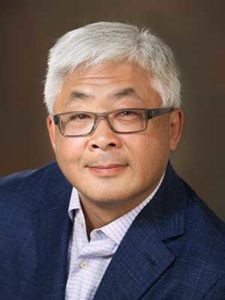 By Annie Chou on July 1, 2020
It is with great enthusiasm that we welcome Dr. David Wood as the new Head of the Division of Cardiology at Vancouver General Hospital. He comes with a wealth of leadership and research experience, and is also the physician lead of the new Centre for Cardiovascular Innovation –Centre d'Innovation Cardiovasculaire (CCI-CIC). He follows the reign
Posted in Uncategorized
By Annie Chou on March 16, 2020
Patients are advised to understand the symptoms of the new coronavirus that causes the COVID19 disease, as well as know when to go to their family doctor or emergency room for testing. Please call 8-1-1 for advice, or visit http://www.bccdc.ca for updated information. If you are due for a cardiology appointment, please await notification as your
Posted in Uncategorized
By Annie Chou on March 8, 2020
Under the leadership of Dr. Graham Wong, our Program Director for the UBC Adult Cardiology Training Program, we underwent a full review with Royal College accreditors, who then recommended that our program receive full accreditation by the Royal College of Physicians and Surgeons. The surveyors were impressed with the calibre of our program and particularly
Posted in Uncategorized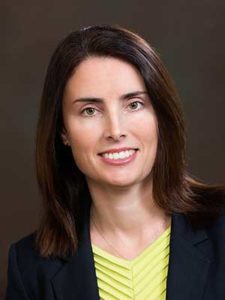 By Annie Chou on March 2, 2020
We are extremely pleased to announce that Dr. Tara Sedlak has won the 2020 Canadian Women's Heart Health Advocacy Award. This prestigious award recognizes Dr. Sedlak's advocacy work in improving the vascular health of women in Canada, as well as her work in mobilizing women and healthcare professionals to reduce the risk of heart, brain, and
Posted in Uncategorized
By Annie Chou on February 17, 2020
The Division congratulates one of our Cardiology Trainees Dr. Thomas Roston on being selected for the UBC Clinician Investigator Program. This is a funded two-year research program. Dr. Roston has contributed tremendously to the UBC Cardiology Postgraduate Training Program as one of our outgoing chief residents and will be continuing his training at Harvard Medical
Posted in Uncategorized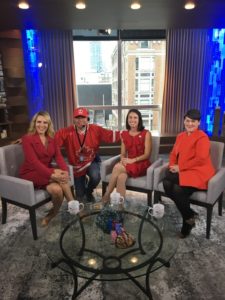 By Annie Chou on February 17, 2020
We hope you wore Red on February 13 in support of Women's Heart Health Day! Dr. Tara Sedlak, the Medical Director of the Leslie Diamond Women's Heart Health Clinic, hosted this successful event in conjunction with the Heart & Stroke and the Canadian Women's Heart Health Alliance. See Red Panel spoke about women's heart and brain health
Posted in Uncategorized
By staging_dyvep3 on November 18, 2019
Learn about Sudden Death Syndrome and the potential genetic implications in this video featuring Dr. Andrew Krahn, the Head of UBC Division of Cardiology at https://www.healthchoicesfirst.com/videos/sudden-death-syndrome.
Posted in Uncategorized